Skip to main content
It looks like you're using Internet Explorer 11 or older. This website works best with modern browsers such as the latest versions of Chrome, Firefox, Safari, and Edge. If you continue with this browser, you may see unexpected results.
Ask permission before publishing!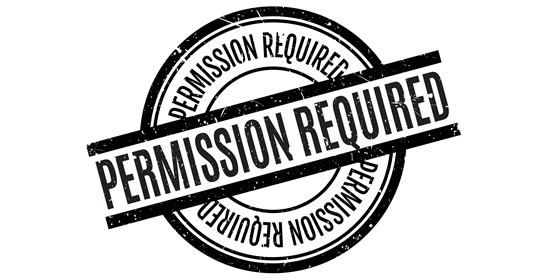 When searching for images to use in your projects, it is important to understand who created the image and how it came to be online. Older works in the United States (created before 1923) are usually considered to be in the public domain, while newer works can be safe to use if the creator has made clear how they want to share them - either with Creative Commons licenses or waiving their copyright. Some images, while within copyright, can be safe to use within fair use, such as for a class project or presentation. But when copyright permission is required, give yourself plenty of time to research and request permission for publication.
ARTStor & Copyright Clearance
ARTstor streamlines copyright clearance for specific institutions.
IAP: The Images for Academic Publishing (IAP) program makes available publication-quality images for use in scholarly publications free of charge. The IAP program was initiated by The Metropolitan Museum of Art in 2007 to help address the challenges of scholarly publishing in the digital age by providing free images for academic publications through an automated Web-based service. IAP was an optional service to all museums who wished to foster scholarly publications. This service is intended for individual scholars who are working on a particular book, article, or website that meets criteria established by the museum contributors. All IAP contributors also contributed images to the Artstor Digital Library, which makes images available exclusively for teaching and educational use, not publication.
Go to library.artstor.org.

Login with your username and password

Use the Keyword Search and search images for academic publishing. IAP images will be indicated by this icon beneath the thumbnail. You can then search within these results for additional keywords or phrases.
Click the center of the thumbnail to be brought to the detail page. At the bottom of the metadata panel on the right, click Request IAP.
Complete the form on the IAP request page, review the IAP Terms and Conditions of Use, click Submit at the bottom of the page.

Our Content team will be in touch by email, regarding your request.
Fair Use Guidelines
Copyright for Dissertations
- Created by the University of Michigan Library, this document answers many general questions about obtaining permissions for and giving credit in dissertations and theses
Fair Use Checklist
- This list will help you to determine if your employment of an image falls under fair use. From the Columbia University Copyright Advisory Office.
Asking for Permission
- Columbia University Copyright Advisory Office. Asking for Permission. Columbia's site offers practical advice on how to contact the copyright owner, how to write an effective letter (email) and how to document your efforts. It also includes model letters for use of video or text, and for use of copyrighted materials in a course management system.
Creative Commons Images
- Look for images online that grant a Creative Commons license (CC). "The Creative Commons copyright licenses and tools forge a balance inside the traditional "all rights reserved" setting that copyright law creates. Our tools give everyone from individual creators to large companies and institutions a simple, standardized way to grant copyright permissions to their creative work.." The permissions will vary by creator but one can often find images that allow free use with proper attribution.
A Creative Commons Primer for Graduate Students
- Blog entry by Heather VanMouwerik that does a good job of explaining Creative Commons and how images using this license can be utilized by grad students.
Fair Usage Publication of Film Stills
- Report of the Ad Hoc Committee of the Society for Film Studies. Advice on publication of film stills in scholarly works.
Wikimedia Commons Guidelines for Derivative Works
- Although written specifically for users of Wikimedia, these very useful guidelines follow principals agreed upon by most editors.