Skip to Main Content
It looks like you're using Internet Explorer 11 or older. This website works best with modern browsers such as the latest versions of Chrome, Firefox, Safari, and Edge. If you continue with this browser, you may see unexpected results.
Register for Food Resources
COMPASS is an online tool for Pennsylvanians to apply for many health and human service programs, including SNAP, and manage benefit information. Click on the Apply Now button below to begin.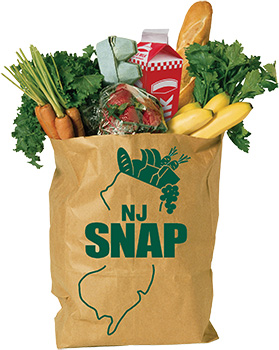 New Jersey's Supplemental Nutrition Assistance Program, NJ SNAP, provides food assistance to families with low incomes to help them buy groceries through a benefits card accepted in most food retail stores and some farmers markets. Eligibility is set by several factors such as income and resources. You can use SNAP benefits to stretch your food budget and buy nutritious foods that can keep you and your family healthy.
Local Food Resources
​Philabundance is a proud member of Feeding America, a nationwide network of food banks leading the fight against hunger in the United States.
To find food resources, type in your address to focus on your area. You can also use one or more of the filters on the right to narrow your search.
You can select an area to search, find locations open on certain days of the week, or find locations near public transit lines (Market-Frankford, Broad Street Line, or Regional Rail).
Share first opened in 1986, part of a national network of Shares dedicated to expanding community access to wholesome, affordable food. Since that time, Share has evolved into a vibrant, high-impact organization, recognized for our strong leadership role in reducing regional hunger and expanding access to nutritious, affordable food.
Penn Dental Resource
Please contact for additional resources and information:
Margaret Yang, M.S.Ed
(She, Her, Hers)
Director of Student Affairs and Engagement, Penn Dental Medicine
University of Pennsylvania
215-898-9988 | xiaojiao@upenn.edu